Everyone can learn. Beginner level focuses on the easy, foundation songs; Intermediate level introduces more challenging songs; Advanced level offers nearly the full complexity of field birding.
Identification notes from Michael O'Brien provide indispensable tips on how to distinguish confusing species.
As many as nine recordings for one song type show the full range of what you'll hear in the field. You learn the species, not a particular bird.
Built-in comparison groups enable you to instantly compare similar songs.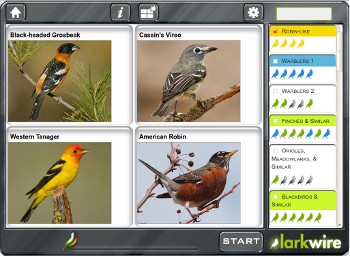 Robin-like comparison group, intermediate level