You are viewing sample content from
Larkwire
—the ultimate tool for learning bird sounds.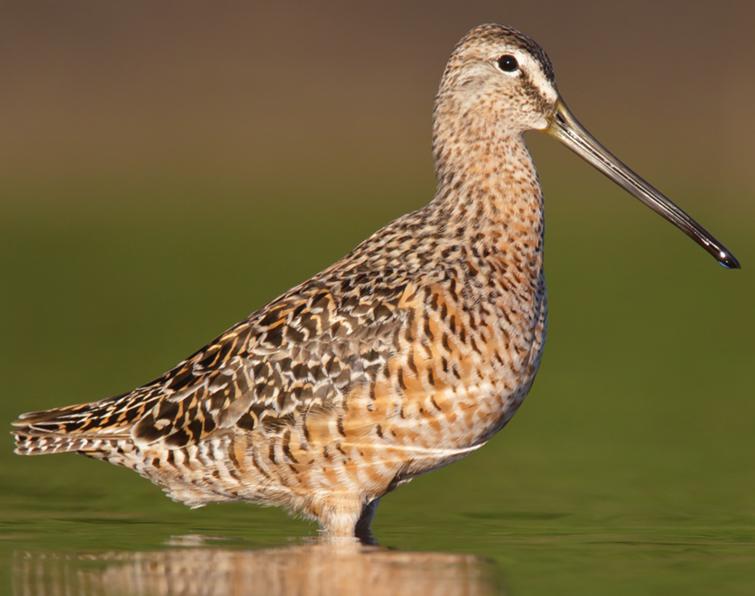 Long-billed Dowitcher: Contact call is a sharp whistled peep, given singly or in a quick series; distinctly higher-pitched than Short-billed. • Song is similar to Short-billed but slightly higher and buzzier, and with last element more descending; dddd-dree-drr; usually preceeded by a gurgled twittering.
Credits:All text copyright Michael O'Brien. All sounds copyright Macaulay Library. Image copyright Brian E. Small.