Try the demo
to listen to many more recordings and to play the games that will help you learn these songs.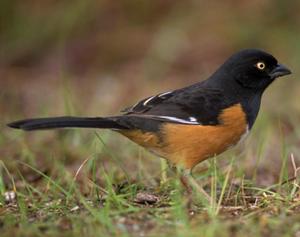 Song
Loud, simple song of buzzy and ringing notes. Typically three-parted, ending in a trill. Drink your teeeeea.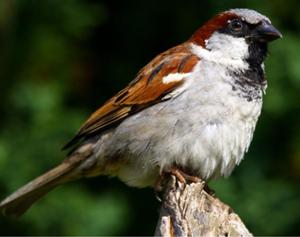 Song
Repeated cheer-up phrases.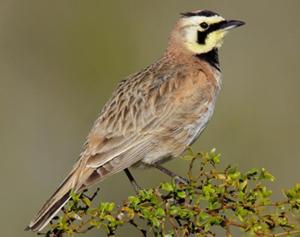 Song
Series of high, tinkling notes that accelerate and rise at the end.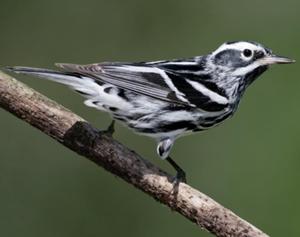 Song
High and thin, with even, roller coaster pattern of rising and falling notes: wee-see wee-see wee-see wee-see.
Recordings copyright 2011-2012 Macaulay Library, all rights reserved. All photos (except as noted) copyright 2011-2012 Brian E. Small, all rights reserved. Eastern Towhee: Copyright Tim Gallagher. House Sparrow: Licensed under Creative Commons by
Dave-F
. Song texts copyright 2011-2012 Larkwire, LLC., all rights reserved.